Join us in celebrating National Farmers Market Week! Being a national event, the USDA has proclaimed August 7-13 as National Farmers Market Week in order to champion the direct-to-consumer producers, market managers, and customers that make their communities come alive during market days. USDA recognizes and celebrates those that make farmers market happen, and customers that continue to support them.
For us at the Copake Hillsdale Farmers Market, it means taking a moment to acknowledge all that we have built with the Roe Jan community. Starting as 2 separate, small biweekly markets, we have grown into a true food resource that services about 800 guests a week, shopping at over 30 vendors. We have supported our SNAP (food customers) with an incredible matching program that doubles their buying power.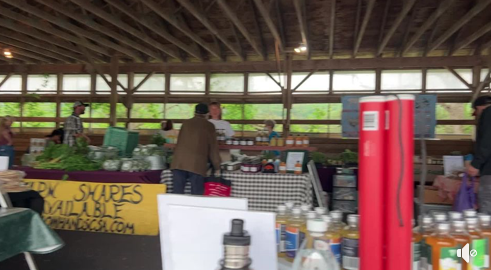 The community has been a huge part of the growth and success of our market. A humbling number of market sponsors have opened their hearts and wallets, making it possible to bring live music every week, purchase needed equipment, advertise more broadly, and support our SNAP customers.
We hope to be your superfarmmarket, where you come to do your weekly shopping, with the confidence in knowing exactly where your food came from. Although CHFM has grown, it is still very common for the person staffing the booth to be the same person who grew, baked, cooked or produced your food — sometimes, right in front of you!